Berlim, 20 de Outubro de 2022 – A The Document Foundation (TDF) anuncia a disponibilidade do LibreOffice for Windows na Microsoft Store, para apoiar usuários que querem baixar software de desktop pelos canais proprietários da Microsoft, a partir deste link: https://apps.microsoft.com/store/detail/libreoffice/9PB80DCFP83W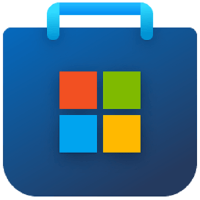 A TDF cobrará uma taxa de conveniência de EUR 4,59, que será investida para aprimorar o suporte ao desenvolvimento do projeto LibreOffice. Até então, o LibreOffice na Microsoft Store era disponibilizado pela allotropia, uma empresa de consultoria em software livre estabelecida em Hamburgo na Alemanha.
O anúncio reflete a nova estratégia de marketing: A The Document Foundation é focada nos lançamentos da versão Community, enquanto as empresas do ecossistema de negócios focam em versões de longo prazo com suporte profissional destinado a empresas e organizações. Esta distinção tem por objetivo educar as organizações para suporte a projetos de software livre (FOSS) ao escolher a versão do LibreOffice que melhor atenda a suas necessidades, em vez da versão Community, cujo suporte é graciosamente oferecida por voluntários e sem compromisso.
"Somos gratos à allotropia por ter fornecido o LibreOffice na Microsoft Store até hoje", afirmou Mike Saunders, especialista de marketing do LibreOffice na The Document Foundation. "Nosso objetivo é preencher as necessidades de indivíduos e empresas de forma aprimorada, mas sabemos que os efeitos positivos dessa nova estratégia será apreciada a longo prazo. Educar empresas sobre o software livre não é uma tarefa trivial, especialmente quando se deseja permanecer leal aos princípios do software livre".
A The Document Foundation continuará a fornecer o LibreOffice para Windows gratuitamente pelo site do LibreOffice (https://pt-br.libreoffice.org), que é a fonte recomendada para usuários individuais, enquanto empresas devem consultar a página: https://www.libreoffice.org/download/libreoffice-in-business/ para instalações otimizadas e serviços agregados que melhor atendam as suas necessidades.