Por Ítalo Vignoli.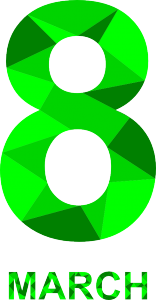 8 de março é o Dia Internacional dos Direitos da Mulher. O tema para 2016 é "Planet 50-50 by 2030: Step It Up for Gender Equality".
A The Document Foundation é formada por 210 membros, mas somente 20 são mulheres: Belinda Dibra (Albania), Christina Roßmanith (Alemanha), Eliane Domingos de Sousa (Brasil), Ellen Pape (Alemanha), Gülşah Köse (Turquia), Irmhild Rogalla (Alemanha), Jacqueline Rahemipour (Alemanha), Jean Hollis Weber (Australia), Katarina Behrens (Czech Republic, morando na Alemanha), Linda Martinez (Venezuela), Marina Latini (Italia), Pallavi Jadhav (Índia), Priyanka Gaikwad (Índia), Rajashri Bhat Udhoji (Índia), Regina Henschel (Alemanha), Sigrid Carrera (Alemanha), Sonia Montegiove (Itália), Sophie Gautier (França), Surbhi Tongia (Índia) e Vinaya Mandke (Índia).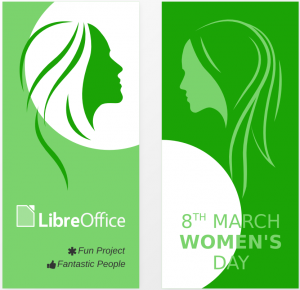 Marina Latini é recém eleita para o Conselho Diretor e a atual Presidente do mesmo.
Há muito mais de 20 mulheres em atividade nas comunidades dos projetos LibreOffice e Document Liberation. Queremos que todas participem da The Document Foundation submetendo suas candidaturas a membro como uma forma de ter seus méritos de contribuição ao LibreOffice reconhecidos na comunidade e também para poderem eleger e serem eleitas no Comitê de Admissão e no Conselho Diretor.
Nossa ficha de filiação está em nosso site: http://www.documentfoundation.org/governance/members/application/.
Tradução voluntária: Olivier Hallot